Journal Entry:
Thu Dec 13, 2012, 1:35 PM
Recent News

several new tubes at UpYourArt
www.upyourart.com/tubes/camill…
Life & Art
This & That
New features
Comming soon
Old features
:thumb96849951:
Movies- Reviews, tips and no-no`s
Asian Modern fantasy/horror

Gwai wik aka re-cycle (2006)
Like walking trough a surreal nightmare, and just as you think the dream is over the nightmare starts all over....!
Really cool and great movie!
Zombies

[Rec](Spain 2007) Vs Quarantine(USA 2008)
:I saw Rec first, and new some about it, I knew it was filmed as a documentary and had zombies element, but I was so surprised by this movie, first because I usually dont like all these -filmed with handcamera, all over the place, shaking- themed movies, but in this case it was perfect! Second it is on my top 3 list of best zombie movies ever made and for the first time I was actually pretty spooked by the movie!

The first 15minutes are boring but when the 2crew tv team comes to an apartmenthouse together with the fire department they are taping things quickly starts to happen and all hell breaks loose!
Now how does the remake of rec (USA version) set itself apart?! Not much, a few new scenes but other then that its the same, but I did think the spanish version had the scarier zombie which you will see where and when if you see both versions. So if you dont mind looking at a spanish speaking movie I would suggest you see that one first! And if you are like me where horror dont scare you and if you are not a tiny bit spooked by this one, well kudos to you, I have met my champion!

Asian ghoststory

Alone (2007)
: Its about a young woman that lost her siamese twin. When her mother becomes ill she is has to return to her old home and face her past. A thai movie with a twist

Its kind of a classic ghost movie in some ways but the tension is slowly build up and its a good mix of ghost story and thriller!
--I LOVE asian horror or as I like to call them ghost stories. Because they are so beautiful and artistic filmed and I have always love a good ghost story. And I like how the tension and stories slowly builds up.
What I am always are disappointed in , when it comes to horror movies and slasher is that like half an hour in to the movie sometimes not even that I already know the story ( comes with looking at to many movies

)but with asian that goes a lot on the more mental plane rather then the visual scare. I dont get affected by blood and gore ( lol again comes with alot of movie watching, I was just about 8 when I saw my first horror which was The fog, the original on ) but since my imagination is so vivid I like the more physiological horrors.
But so anyways I want to share my list of asian horror/ghost storys that I have in my dvd shelf so if you like this category of asian movies here is some tips! (not adding Ringu and Ju-on. the grudge, have them but most know about them so)--

The eye 1 & 2

Wishing stairs

Dead friend aka ghost

Rinne aka Reincarnation

Silk

Bunshinsaba

Dark water

Shutter

Phone

Into the mirror

Nightmare

Tales of two sisters

One missed call 1 & 2 & 3
Sci-fi/horror/gore

Altered (2006)
: I was not expecting much as I decided to watch this movie, but I must say I was pleasantly surprised! What I liked about it is the characters. All with their own charm and you feel like you get to know them a bit as well. In lot of these kind of movies there are just some people and then the main character but you don't really feel for them but this is not the case in this movie.
For the costume part it wasn't bad it was ok and acceptable.
A lot of swearing, fun, insides and actually, good acting!
Vampires

Lost boys- the tribe (2008)
: Although it is worth seen once and maybe even twice it will never reach the cult status that The lost boys (1987) did!
It had some good music and even played the wonderful song "Cry Little Sister" (a cover tho) that was played in the first TLB, the soundtrack just don't do it for me. In TLB 1987 the soundtrack just fit so well with the scenes and it was music that I still listen to remembering the scenes! But all in all it was ok. And 1 half of the Frog brothers, Corey Feldman was his usual self except more grown up (cough) and a surprise appearance of another star from the first TLB, although I am not sure I liked it...
Adventure/action/fantasy

The Mummy- Tomb of the Dragon Emperor (2008)
: If you liked the first 2 it is so worth a look! My friend and I giggled a lot during the movie! It was fun, and o boy how cute creatures! It was not a mind blowing movie but it had a lot of charm, and as I wrote if you liked the 2 first you gotta see this!
More movie reviews to come!
Visit ArtWanted.com!
My stock/brushes-


Model & Commercial agreements with-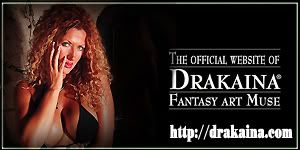 &

&

&

&

&

&

&

&

&

&

&

Best Vampire club ever


Watch